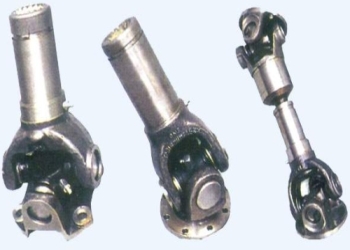 SAN EXPORTS WORKS
a sister concern of
S. S Engineering Works
is a leading manufacturer and exporter of India managed by dedicated professionals having rich industrial experience with a passion of innovation and excellence. We deal Products Like
Forging, Fastener, Tractor Linkage Parts, Tractor Parts, Machine Component, Bolts, Nuts, Linkage Pins, Levers & Linkages, Pipe Flanges, Fastener, Sleeve yoke, etc.
The pioneering crusade, begun 10 years earlier, has evolved into a reliable and reputed worldwide source for high quality industrial products. Our manufacturing facilities keeping pace with technical advantages purely define our corporate dynamism ready to confront the challenges of new century, infusing innovative thinking with bold initiatives.Our years of specialized experience in precision engineered fastener, forging and machined components have helped us attain a measure of excellence in our chosen field. The company has gained appreciation worldwide for its progress and achievement. The company believes in doing business with integrity.
We are equipped with the best infrastructure and latest technology to meet the global needs. Stringent quality control, courteous and prompt delivery has paid off, as today we have a loyal client following in domestic and foreign markets. A proficient team of professionals, our transparent and fair business practices have made us a trusted source in the developed and demanding markets of world in the past few years.
The imprint of our services to our esteemed buyer runs across the U.S, U.K, France, Scandinavia, and Middle East to Latin America countries.